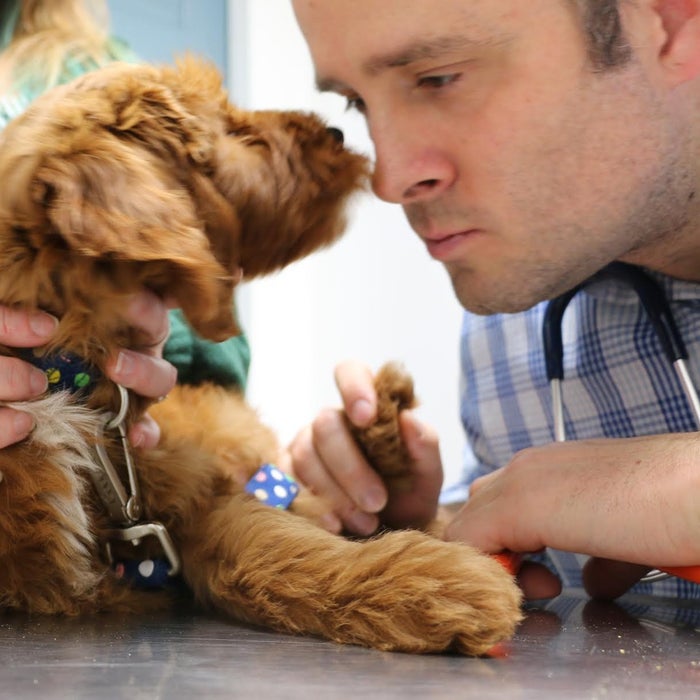 Heath McNutt
Owner/DVM
Dr. Heath McNutt was raised in New England and graduated from the University of Maine in Orono before attending St. George's University School of Veterinary Medicine. He graduated from St. George's in 2010 and practiced in Vermont for 6 years before settling in the Seacoast area in 2015.
Dr. McNutt's professional interests center around preventative care and management of chronic diseases.
In his personal life Heath enjoys spending time with his 4 children, gardening, wood working, hiking, and anything to do with the water.
Heath has been with us here at Village Veterinary Clinic since 2017 and in January 2019, along with his wife Dr. Amanda, took over ownership of the practice. They are looking forward to continuing the legacy of compassion and community started by Dr. Nazemetz in 1984.

Michael Nazemetz
Founder, DVM
The late Dr. Mike grew up on the family dairy farm in central New Jersey. He received his degrees from Michigan State University. After practicing in several clinics around New Hampshire, he and his wife, Ann Lee Hussey, LVT, established Village Veterinary Clinic in 1984.
He was an active member of the Rotary Club of Portland-Sunrise, he enjoyed volunteering in the community and the worldwide projects that Rotary International brings to the table. He also enjoyed bicycling, fishing, golf and motorcycling.
He shared his home in South Berwick, Maine with many pets over the years and more recently with his Labrador retriever, Parker, and feline friend, Elliott.
Dr. Mike will be remembered for his kindness, compassion, witty sense of humor, and unending love for his patients, clients, community, and family.
"We have shared many laughs and some tears over the years and I have enjoyed watching your families grow and bring in their families. I deeply appreciate your friendship and loyalty." ~~~ Michael K. Nazemetz
One of his favorite quotes, "Choose a work that you love and you won't have to work another day." ~~~ Confucius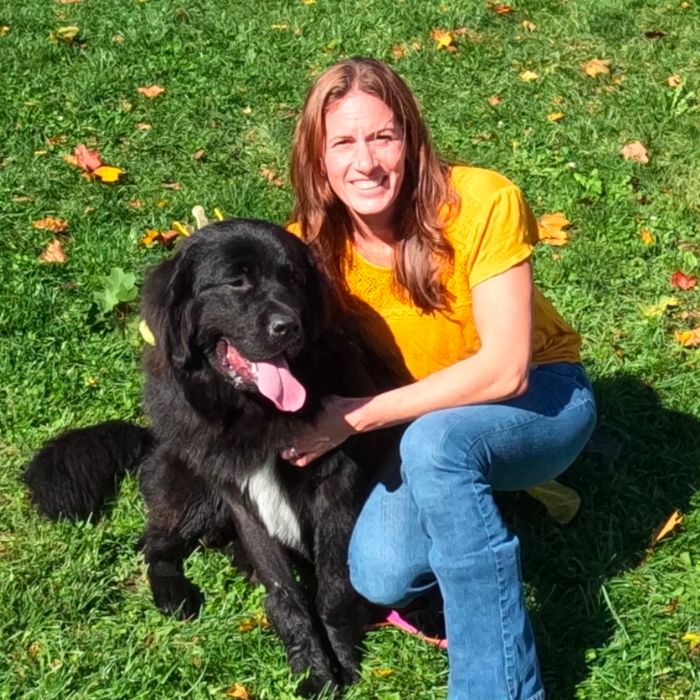 Amanda McNutt
Owner/DVM
Dr. Amanda graduated veterinary school from St. George's University in Grenada after attending undergraduate school in Staten Island, NY where she was born and grew up. Heath and Amanda met in veterinary school and from there moved to Vermont after they graduated.
While in Vermont they worked in different clinics and had 3 little girls. They quickly realized they wanted to own a clinic and work together, so began that journey. Heath and Amanda purchased Village Veterinary Clinic in 2019 and enjoy sharing this life together.
Some of Amanda's favorite things to do outside of work are spending time with Heath and their 4 children. Together they enjoy traveling, skiing, hiking and going to the beach. They look forward to being a part of this community for years to come.